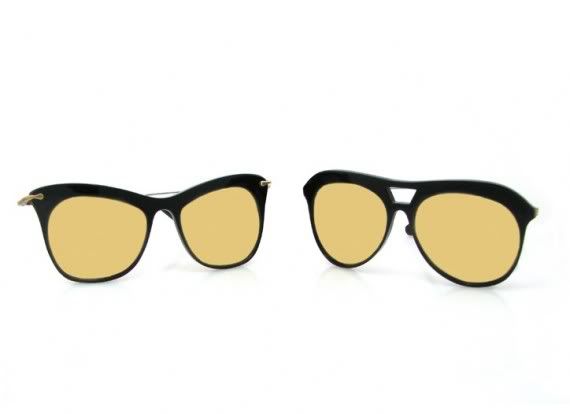 These are definitely 2 thumbs up for me, of course the more feminine ones im diggin', but the other one's are hot too.
Mary-Kate & Ashley Olsen are expanding into eyewear under they sportswear line, "Elizabeth and James, while teaming up with the Hong Kong based Absolute Black Design. The sunglasses collection might be released in November, retailing about $150-$275.
They come in two designs, the Hudson(left) and Fairfax(right). The Hudson is a variation of the classic aviator shape and the Fairfax is inspired by a cat-eye silhouette. Expect them to do it bigger in Spring '11. I cant wait !