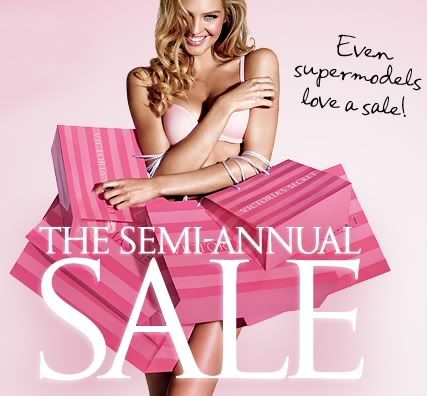 Pshhh .. I dont know about yall but I love buying new lingerie and just cute little panties and stuff. Hey, in with the cute and pretty, out with the old right ? Its the time of year again ladies !
Victoria's Secret
is holding their
Semi-Annual Sale
event. This is a great time to find cute and sexy little goodies !
You get to save up to 25-50% off bras, panties are going for 50% off, their clearance bras and panties are $14.99 and $3.99 an up!
You can also save on their cute clothes which is 20-50% off select styles. Dresses are $29.99 and up, footwear are about $59.99 and up. What do you think ?

Check this
Victoria's Secret
bath and beauty products are also part of the sale ! We in there ladies ! Take advantage of the
Semi-Annual Sale
and stock up your bathroom and lingerie drawers for the year coming ! =]
XoXo BouJeee*Beee
read more...