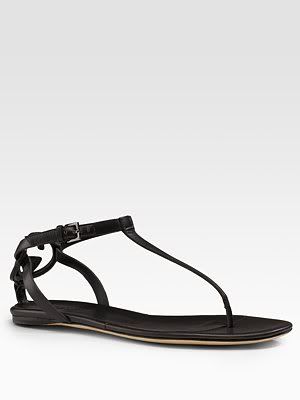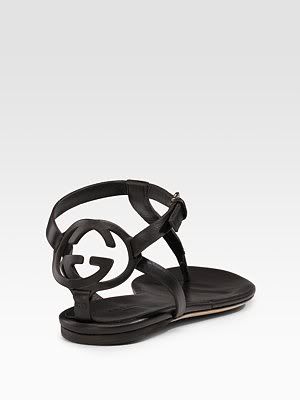 Ladies, its mani & pedi season so please get it together for me. Sandal season has been in for quite sometime now, especially in ATL; why not do it classy ?
Check out these really cute Gucci thong sandals. Very very cute ! The sandal comes in a black leather and features the large interlocking GG symbol on the back. You don't have to be logo crazy to love these. They retail about $440.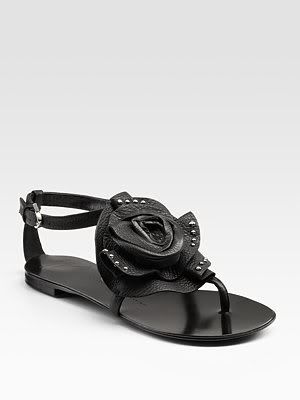 The thing I love about these sandals is the large studded rose in the center. These are the Giuseppe Zanotti Rose Flats. I really like them both. They retain about $650. What do you think ladies ?