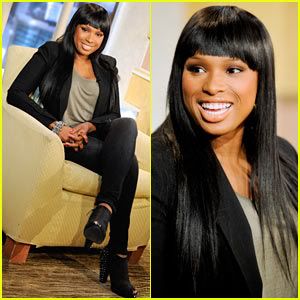 Jennifer Hudson
who was styled by
Eric Archibald
looked amazing last week as she talked about being the new spokesperson for Weight Watchers, her mission for women to stay fit, and also revealed the secrets of her weight loss, on Good Morning America on Thursday (April 1) in New York City.
"I was very comfortable with myself before," she shared. "I have a child now and I want to set a great example for him. Make better life choices, health choices, and just create a good example for him growing up."
Watch Jennifer's commercial below!