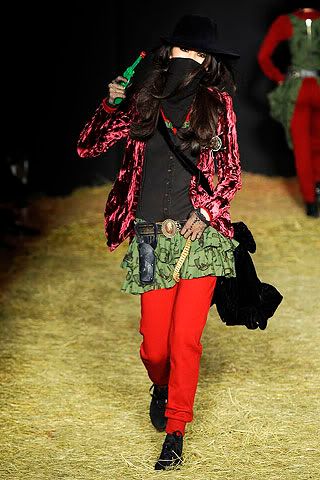 I have to hand it to B.J.
The reason why I love her is because she doesnt give a damn. She's different and she knows it annnnnd EVERYBODY LOVES IT. It just makes you think like "yeah she's dope", just because she's doing things no one else is doing.
Originality
. My type of line.
Betsey Johnson's Fall 2010 collection was introduced at NY Fashion Week.
I think its dope, what about yall ?!