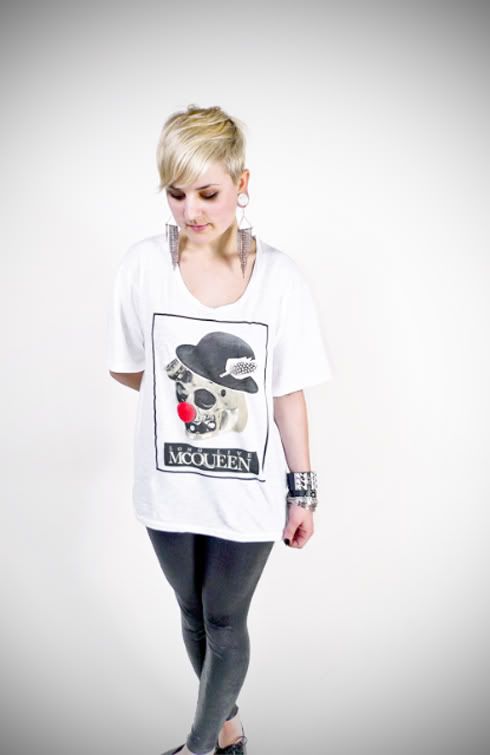 Mine is already on order for this Thursday. I couldnt pass this up. I needed this shirt.
With the unfortunate death of someone so great. Hellz Bellz got together and came up with this special tee in honor of the designer Alexander McQueen.
The proceeds are going out to
Whatever It Takes
, its an organization that McQueen was involved in and they designed a custom t-shirt for. 'Whatever It Takes" promotes leadership in encouraging young influential characters in this generation in taking positive action in the evolving awareness of poverty and environmental degradation. Order yours ASAP ! I am !!
Shop here