The Grammy's were nice. It could have been better but i enjoyed most of it. Here's some of the celebs that were there. Enjoy kiddies ! =]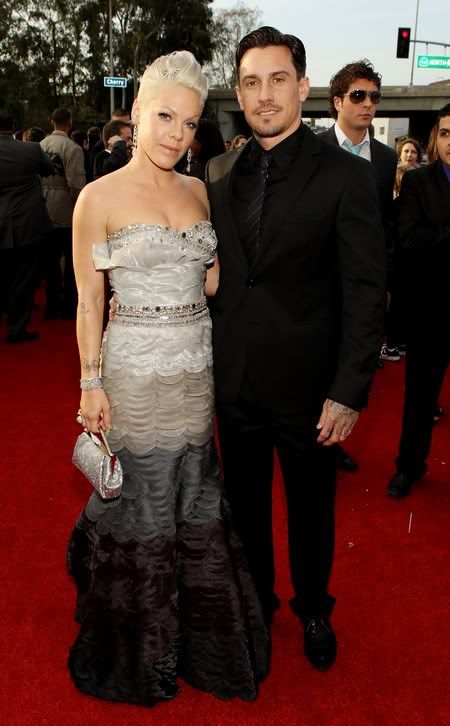 Here's Pink, looking lovely. I loved her performance. I know she gained fans off of that one, including my bro Bobby ! (lol). She's wearing Tony Ward's Couture Fall '08 gown. It wasnt super super breathtaking, but wasn't the worst either. And of course she was with her little cute hubby Mr. Hart, looking spiffy might i say.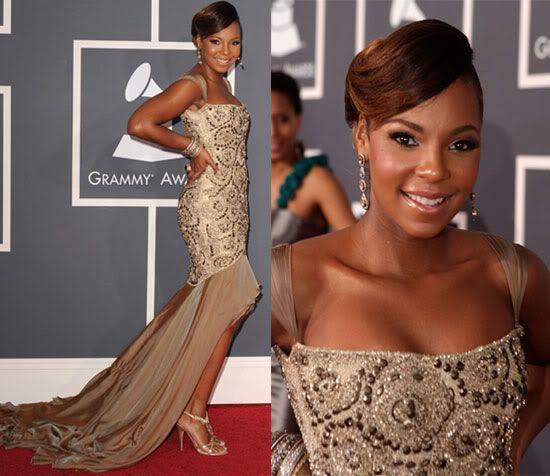 Ashanti here in the Tony Ward gown of the Fall '09 Collection.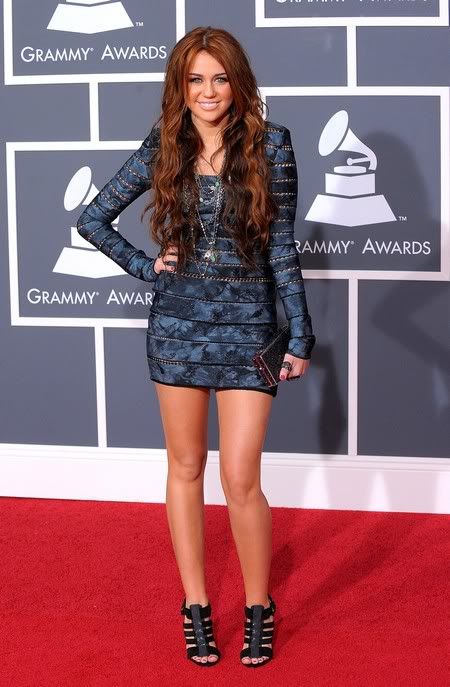 I LOVED MILEY'S OUTFIT ! I thought this was the only one that caught my eye that night. I have to have this, i mean like ASAP ! Her stylist did a good job with this one. She's rocking Herve Leger. A-freakin-plus !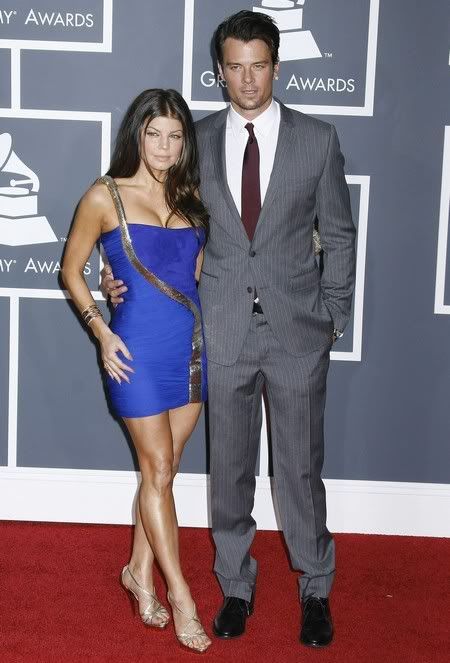 First and foremost her husband is too dag-on cute ! That is all ! (lol)
I enjoyed every bit of Carrie's performance especially her tribute to MJ. I loved it ! She looked lovely in Georges Chakra's Spring '10 gown.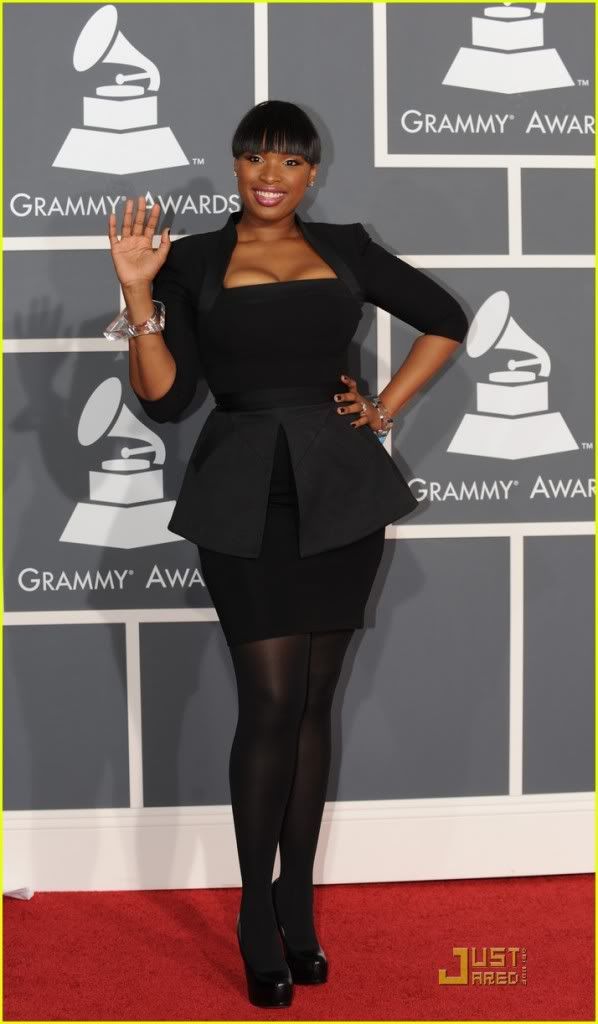 The beautiful J. Hud rocked it annnnd the MJ tribute. I loved her shoes too. She was rocking a piece from Victoria Beckham's collection, which i actually like.