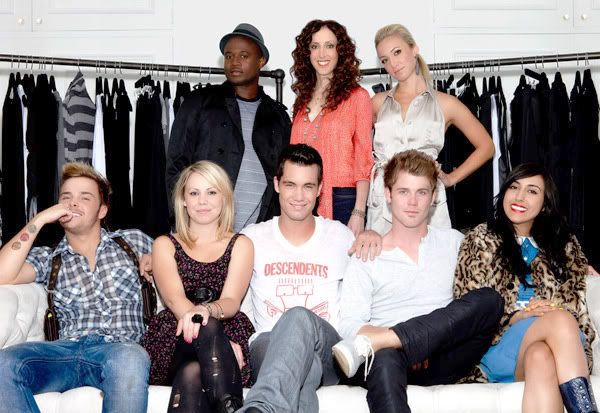 This new reality series, produced by Bunim-Murray Productions and the Margaret Maldonado Agency, follows the real lives (friendship, love, & career) of five junior assistants as they toil for three glamorous, high-end celebrity stylists. Set to air on MTV this fall, this documentary series will follow the young junior assistants on the job -- music videos, movies, red carpets, etc -- and also follow them in their off-hours as they find romance, plot against each other, and try to make it big in a difficult industry, all while living on a meager junior assistant salary -- and all while looking great!
Each episode will include the styling of famous Hollywood celebrities. The three senior stylists include:
Jen Rade
(Pink & Amy Winehouse),
Eric Archibald
(Puffy & Usher), and
Julie Weiss
(Britney Spears & Eva Longoria).
What happens when you mix A-list celebrities, high profile stylists, and eager junior stylists all vying for a coveted job with the Margaret Maldonado Agency? Find out THIS Fall on MTV!
Check out the trailer! Also, click
here
for more info!